Strengthening Quality OST
Palm Beach County is rich with opportunities and resources for organizations that offer out-of-school time programs. The issues are that many programs are unaware and unidentified that would benefit from these opportunities. In addition, transportation is a significant barrier for many children and youth and OST programming for children and youth with disabilities is limited.
Team Leads
Name: Olivia Rogers
EMAIL: Olivia.Rogers@palmbeachschools.org
Name: Nicole Edwards
EMAIL: nedwards@primetimepbc.org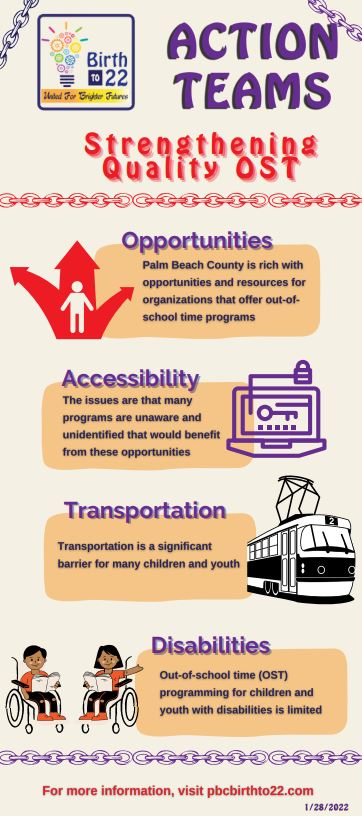 Was Our Website Helpful?
How Can I Get Connected?